FITNESS ICON.
CEO of SCW Fitness Education / WATERinMOTION®




Founder of MANIA® Fitness Professional Conventions




Proud Recipient of the Illinois State Business Woman of the Year




National Fitness Hall of Fame Inductee




Conference Speaker




Convention Presenter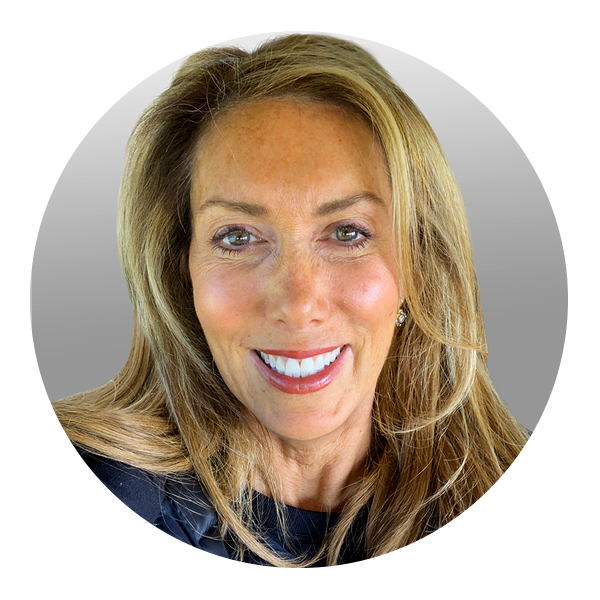 Sara, CEO of SCW Fitness Education and WATERinMOTION®, is a visionary leader that has transformed the fitness education community. A successful business owner and advisor, she is a keynote speaker, published author, webinar host, podcast presenter and sought-after industry trail-blazer. Sara has a unique ability to share her passion and devotion towards fitness education through her humor, enthusiasm and her effervescent no-nonsense personality. Sara serves on the Gold's Gym Think Tank, is on the canfitpro Advisory Panel, was a founding board member for the Women In Fitness Association (WIFA), and is a proud inductee into the National Fitness Hall of Fame. Sara currently serves on IHRSA's Headlight Committees for Facility Standards and is also a Co-Host of IHRSA's Talks & Takes Monthly Talk Show. Sara has left an indelible mark on the fitness industry as a whole.
---
Click Here For Full Bio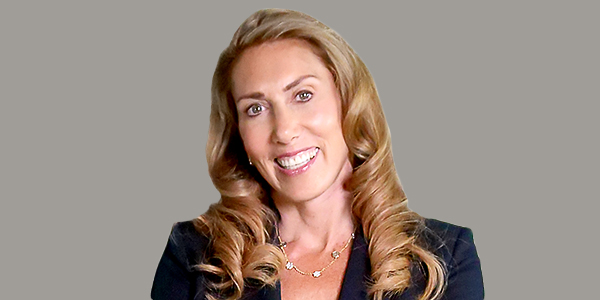 CAREER HIGHLIGHTS
• CEO, SCW Fitness Education, 1987-date
• Co-Founder, CEO, WATERinMOTION® 2007-date
• Board Member for IHRSA Active & Safe
• IHRSA Talks & Takes Show Co-Host
• IHRSA Highlights Committee Member
• Board Member – IHRSA's Headlight Committees for Facility Standards
• CEO, Les Mills Midwest, 2005-2015
• Recipient, Illinois Businesswoman of the Year
• Lecturer, American College of Sports Medicine
• Lecturer, Institute of Aerobic Research in Dallas Texas
• Selected one of "the top 20 Trainers", SELF Magazine
• Contracted Fitness Celebrity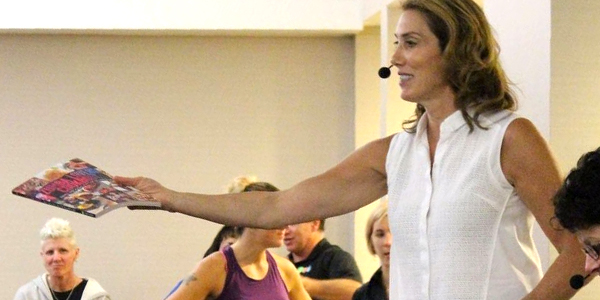 AUTHOR
• Author, Moms In Motion: Pregnancy & Exercise Book & Supplement
• Contributor, Callanetics Fit Forever by Callan Pickney
• Contributing Author, Aquatic Exercise Association Instructor Training Manual
• Chapter Author, Aquatic Exercise Association Personal Training Course Manual
• Chapter Author, Aerobics & Fitness Association Instructor Training Manual
• Editor, American Council on Exercise Aerobics Instructor Manual
• Editor, American Council on Exercise Personal Training Manual
• Editor, Denise Austin's Pregnancy & Exercise Book
• Fitness Editor, Oxygen Magazine
• Contributor, The AKWA Letter (AEA's publication)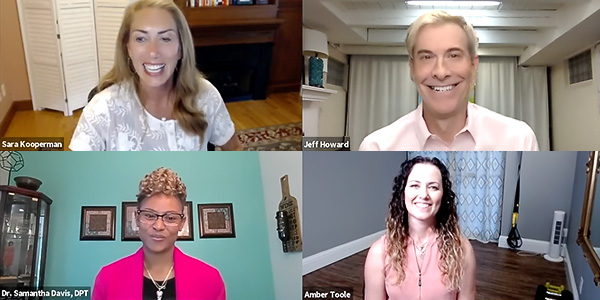 MEDIA EXPERIENCE
• CBS News at the Super Show
• Fitness Expert, CNN
• Fitness Expert, QVC Cable home-shopping network (12 years)
• Fitness Star, over sixty (60) best-selling Fitness Instructor Training Videos
• Contributor, Shape Fit Pregnancy Magazine
• Quoted Fitness Expert, AARP, Club Industry Business Magazine, Gold's Gym Magazine, Heart & Soul Magazine, Shape Magazine, Shape Fit Pregnancy, Self
• Contributor, American Fitness Magazine
• Weekly SCW Webinars
• IHRSA Monthly Talks & Takes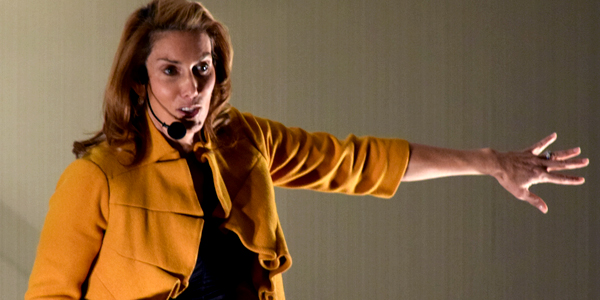 CONVENTION
PRESENTATION EXPERIENCE
• Athletic Business Conference
• Asia Fitness Convention
• Aquatic Therapy and Rehab Convention & Regional Events
• CanFitPro
• Club Industry
• DCAC
• Filex (2021 Keynote)
• FitPro
• IDEA
• IHRSA
• International Aquatic Fitness Conference (AEA Annual Convention)
• International Council on Active Aging JCC Conference
• JCC Plenary Speaker
• Medical Fitness Association
• MANIA® Fitness Conventions
• World Class Convention (Moscow)
• YMCA (AYP Conference)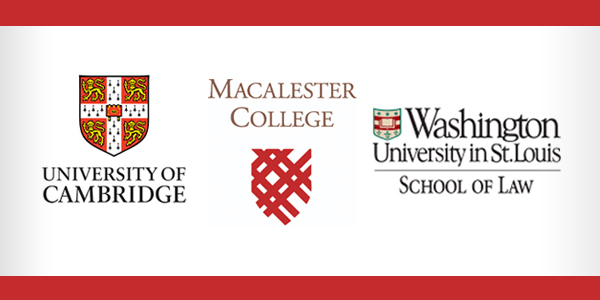 EDUCATION
• Washington University School of Law (Juris Doctor)
• Cambridge University, England (Political Philosophy, Art History)
• Macalester College, St. Paul, MN (BA in Political Philosophy, English Literature, Dance Minor)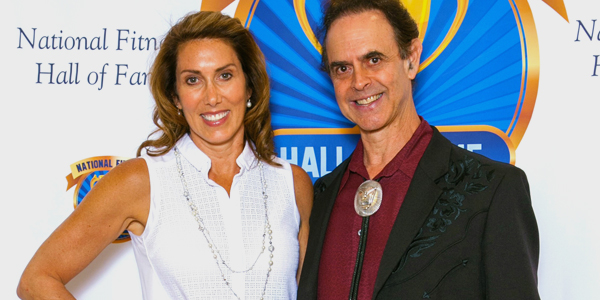 AWARDS, HONORS AND RECOGNITIONS
• National Fitness Hall of Fame
• Founding Member, Board of Directors Women in Fitness Association
• Gold's Gym Think Tank
• AEA Global Award for Contribution to the Aquatic Fitness Industry
• Ronald Reagan Gold Medal winner distinguishing her as a business leader who has contributed to the economic health of her community